Meet Our Team
We have a great team of people who support the important work JewishCare does.
Our Board
Jason Sandler
President
Director since 2016
Jason Sandler is the Chief Financial Officer at TDM Growth Partners (TDM), a private investment firm founded in 2004. TDM has a long-term investment philosophy, focusing on companies with attractive growth profiles run by outstanding management teams.
Prior to joining TDM, Jason worked for Investec Australia Limited in Property Investments and Private Equity where he was responsible for finance and operations in those businesses. Prior to Investec Jason worked for PwC in assurance and business advisory services.
Jason holds a Bachelor of Commerce from the University of New South Wales and is a Chartered Accountant.
Michele Goldman
Vice President
Director since 2016
Michele is CEO of Asthma Australia, having played a key role in the merger of several Asthma Foundations to form a stronger, national body. She was previously CEO of the School for Social Entrepreneurs, an organisation which provides learning programs to support sustainable social enterprises.
Her career has spanned both the corporate and not-for-profit sectors. A strategic thinker with a strong background in marketing and communications, she is passionate about deriving collaborative approaches to achieve progress where single organisations are limited and developing partnerships to increase organisational capacity and impact.
Michele has a Bachelor of Business from UTS, a a graduate of the Australian Institute of Company Directors and an alumni of the Sydney Leadership Program.
Michael Hirschowitz
Hon. Treasurer
Director since 2018
Michael is the Chief Operating Officer of Guzman Y Gomez, Australia's fastest-growing restaurant business. With its focus on delivering clean, made-to-order Mexican food made using fresh produce to its guests, and with speed and innovation at the core of the business, Guzman y Gomez is redefining fast food by showing it's possible to serve good food, fast, without compromising on nutrition. In 2020, Guzman y Gomez was awarded the QSR Media Multi-Site Restaurant of the Year and in 2021 won the Canstar Blue Most Satisfied Customers award. Guzman y Gomez operates over 140 restaurants in four countries.
Prior to that, Michael was the Chief Financial Officer and Finance Director of Accent Group Limited for over 20 years. During his career with the group, Michael was instrumental in transforming the business from a small private company into Australia and New Zealand's largest listed footwear business.
His role as both a senior executive and public company board member has provided Michael with a unique insight into the interface between efficiently functioning boards and their management teams. This has enabled him to develop deep skills across a wide range of complex business situations in order to distil key objectives, opportunities, priorities, risks and other important metrics to efficiently deliver optimal outcomes for all stakeholders.
Michael holds Bachelor of Commerce and Bachelor of Accountancy degrees from the University of the Witwatersrand and was a Chartered Accountant. He is also a Graduate of the Australian Institute of Company Directors.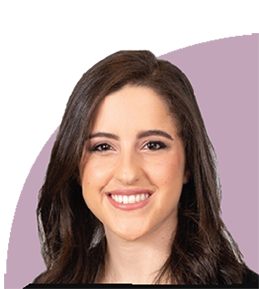 Jenna Baskin
Member of the Board
Director since 2019
Jenna Baskin is the CEO of MCI, a multi award-winning training and education company delivering learning to the ASX200, large government organisations, and individuals across Australia. She was responsible for the creation of MCI's online consumer division, the MCI Institute, and the transition of the organisation into the digital learning landscape. Jenna led the sale of MCI to APM, Australia's largest private human services provider.
Jenna has a Bachelor of Commerce from UNSW and an MBA from Northwestern University's Kellogg School of Management. She was on the Australian Institute of Management 30 Under 30 list and serves on the boards of Mum for Mum and the Jewish National Fund.
Jenna has been on the Board of JewishCare since 2019.
Ben Bolot
Member of the Board
Director since 2018
Ben is Executive General Manager for ATCO Australia developing renewable energy projects in Australia.  Ben has previously held a number of senior executive roles in ASX listed energy and infrastructure companies, and has served on a number of investment and joint venture company boards.
Ben holds degrees in Commerce and Law from the University of Auckland and was previously admitted as a Barrister & Solicitor and a Chartered Accountant in New Zealand.
David Morris
Member of the Board
Director since 2014
David is the Chief Strategy Officer and President Asia Pacific at Nanosonics Limited, and is a Non Executive Director of Technion Australia.
David has extensive experience in healthcare and medical devices, having served as the CEO and Managing Director of the Monash IVF Group. Before that position he was an Executive at Cochlear Limited, serving as Chief Strategy Officer, having previously been President of Cochlear Bone Anchored Solution, and Senior Vice President of Business Development.
Prior to joining Cochlear Limited, David worked at Accenture in the Strategy practice. He also has extensive Australian and International experience in consumer products, utilities and financial services.
David has a Bachelor of Business and a Bachelor of Applied Science from Monash University in Melbourne, Australia. David completed the Advanced Business Management Program at Kellogg School of Management, Northwestern University in Chicago, USA, and is a Graduate of the Australian Institute of Company Directors.
David was elected to the board of JewishCare in 2014.
Dr Jonny Taitz
Clinical Director
Director since 2021
Jonny is a Specialist General Paediatrician in private practice in Sydney's Eastern Suburbs. Until recently Jonny was also the clinical adviser to the Paediatric Patient Safety program at the NSW Clinical Excellence Commission.
He is a Senior National Examiner for the Royal Australasian College of Paediatricians and is a Conjoint Senior Lecturer at the University of NSW. Jonny was on the editorial board of the British Medical Journal Quality and Safety for 4 years. Jonny is the author of two children's health books.
Jonny did his paediatric training at Red Cross Children's Hospital in Cape Town and at Sydney Children's Hospital, Randwick where he then worked as a Consultant Paediatrician and Assistant Director of Clinical Operations. He was Director of Medical Services at Royal North Shore Hospital and was acting Executive Director of Medical Services for Northern Sydney Local Health District. Jonny was awarded a Harkness Fellowship in quality and safety and spent a year at Harvard Medical School, Boston.
Jonny is a director of MedEarth, he was a member of Variety The Children's Charity medical grants committee and was a long standing board member and former Vice Chairperson of the Humpty Dumpty Foundation. Jonny is immediate past Chairperson of the SMILE Foundation.
He was elected to the board in October 2021.
Management Team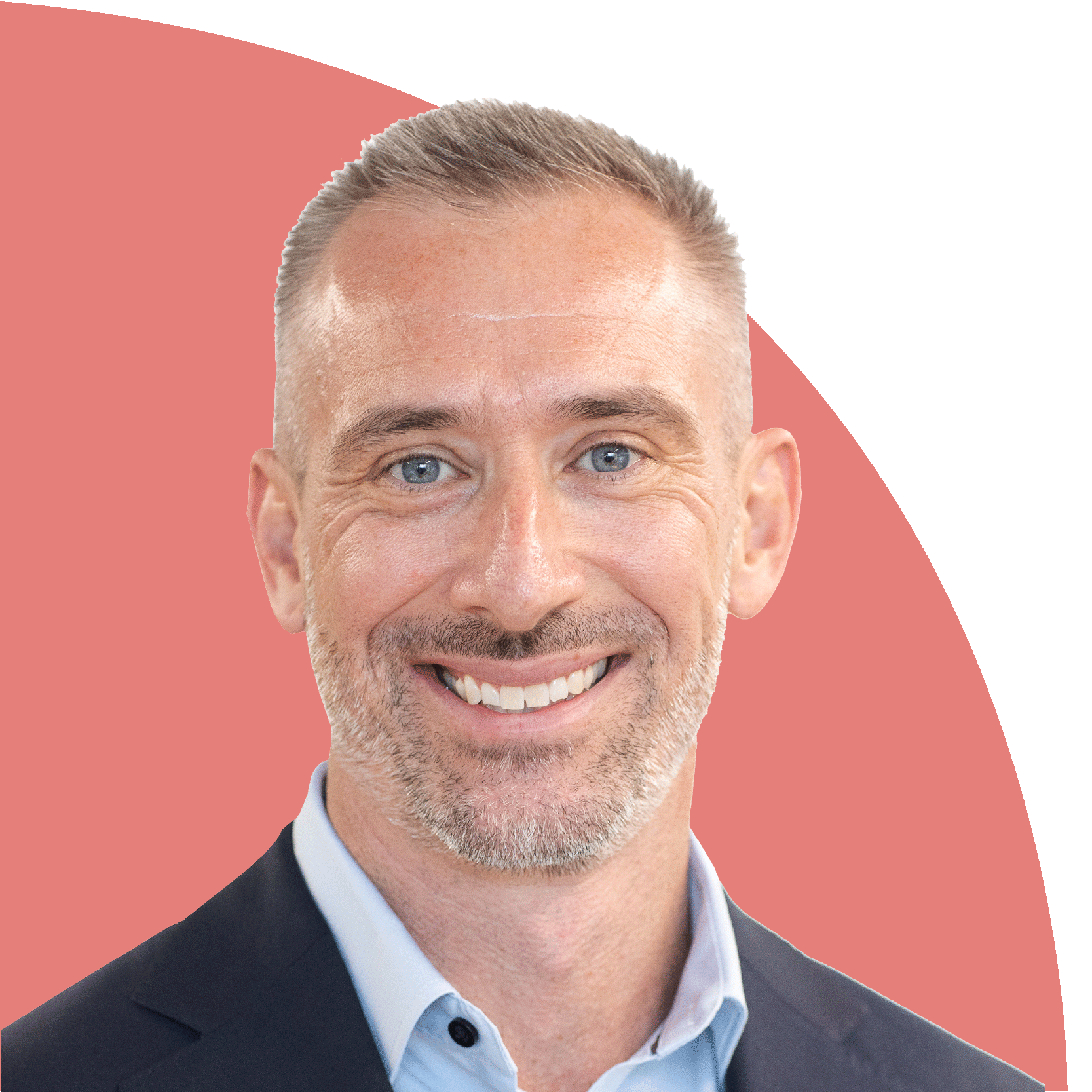 Gary Groves
Chief Executive Officer
Gary started his career in the NSW Police Force.  For over 24 years, Gary  worked in a number of roles in NSW Government including a number of senior executive roles. For eight years he served as the Executive Director in Family and Community Services, more recently for the Stronger Communities Investment and Inclusion Directorate. He was recruited to lead the COVID-19 response on behalf of the Department of Communities and Justice.  In this capacity, he established the Vulnerable Priority Cohorts Strategy Group which delivered calculated, adaptive social policy changes and highly effective operational services.
Gary has worked closely with Ministers from NSW Government and Agencies to orchestrate a suite of strategies and frameworks including the NSW Carers Strategy 2020-2030; NSW Ageing Strategy; Whole-of-Government Outcomes Framework for Vulnerable Families and an overhaul of the Child Protection System.
Gary demonstrates a strategic mindset that, in its forward-looking focus, understands the role of data in high quality decision making.
He also consistently displays a strong sense of personal integrity and exceptional stakeholder engagement skills.  He joined JewishCare in 2021 as CEO.
Michael Gordon
Director of Financial Strategy and Transformation
Michael is currently a Board advisor and a non-executive director at Koala and SomnoMed Limited. Michael was previously the CFO at Rokt and before that the CFO and MD of Group Services at Greenlit Brands (which included the brands Freedom, Snooze, Fantastic, Plush, OMF, Best & Less, and Harris Scarfe). The Group Services role covered the areas of Operations, Logistics, Legal, HR, Property, Planning, Risk and Governance.
Before this, Michael spent a decade at PricewaterhouseCoopers across South Africa, the United Kingdom, and Australia. More importantly, Michael is part of the community and well-known to many as a people leader and a great mentor.
Michael joined JewishCare in November 2023, and looks forward to ultimately support JewishCare with system and process transformation that delivers efficiencies in our business model for a sustainable future.
To get in touch with Michael email m.gordon@jewishcare.com.au
Vacant Position
Chief Financial Officer
Emma Smith
Chief People & Culture Officer
Emma has over 15 years' experience as a people, culture and capability practitioner, experienced in leading organisational development initiatives aligned to business priorities. Emma has worked in various sectors including mining, resources and professional services.
During this time Emma has specialised in stakeholder management, coaching and supporting people and business through change. During her career Emma has worked as Community Liaison Officer in regional WA, HR Manager (AU & Asia) and most recently National Head of Talent & Capability.
Joining JewishCare in December 2022, Emma feels that her role provides her with the opportunity to bring genuine purpose to her work and add value to an impressive team that provides vital community care.
To get in touch with Emma contact her by emailing e.smith@jewishcare.com.au
Ben Hamlin
Director Quality, Compliance and Clinical Governance
With two decades serving as a Critical Care Specialist and ten years as a Clinical Governance leader, Ben spearheads the Clinical Governance division at JewishCare as the Director of Quality, Compliance and Clinical Governance. Armed with a Bachelor's in Health Science, a Grad Certification in Quality and Safety, a Master's in Health Care Administration, and an MBA in Healthcare, his qualifications testify to his dedication to quality care and rigorous standards.
Ben's impressive career is marked by significant roles. As the Manager of Patient Safety at Sydney Children's Hospital Network, he led a team managing serious reportable incidents, while also partnering globally to enhance paediatric care standards. At Vinnies NSW, while the Director of Clinical Governance & Quality, he revamped clinical governance systems, led COVID-19 community responses, and championed initiatives like the Take Home Naloxone program. His role as the Manager of Clinical Governance Private saw him at the forefront of Australia's Ebola response in Sierra Leone and establishing crucial mobile surgical clinics in NSW and QLD.
With Ben, JewishCare undoubtedly benefits from a leader combining hands-on experience with strategic foresight.
To contact Ben, please email b.hamlin@jewishcare.com.au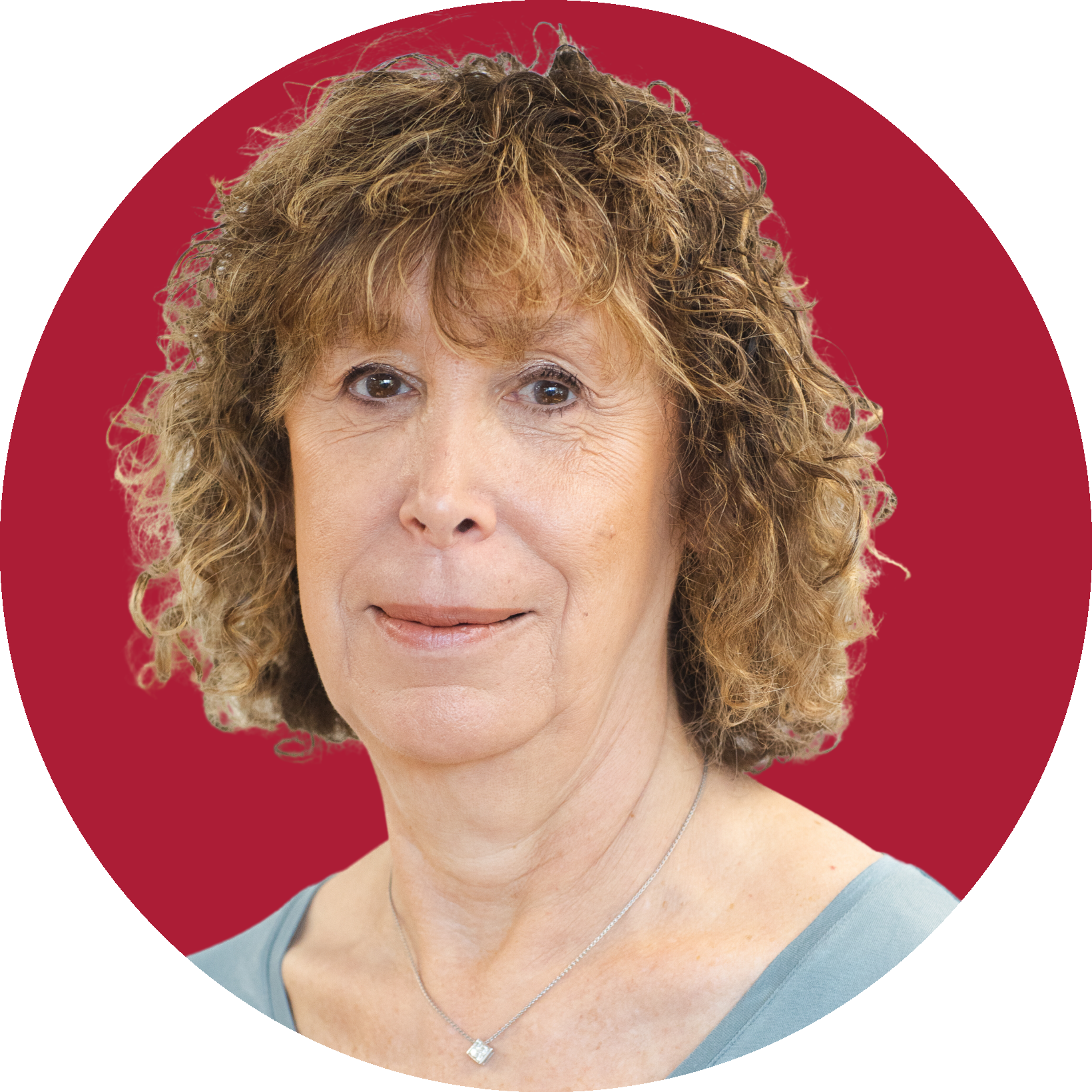 Dalit Tendler
Director, Communications & Engagement
Dalit holds a BA in Statistics and continued studies for a Masters at the Technion Haifa in Business Management and later became a Graduate from Australian Institute of Company Directors in 2013.
She has over 20 years of experience working with multinational Blue Chip FMCG international companies, she joined JewishCare in a Business Development role in 2014 and was promoted to Chief Operating Officer in 2021. Dalit is an entrepreneurial strategic leader specialising in Marketing and Business Development. She brings a commercial approach focusing on consumers and clients, to the changing world of Not for Profits.
To contact Dalit please email d.tendler@jewishcare.com.au
Anita Majstorovic
Director of Services (NDIS, Aged Care & Community)
Harnessing a wealth of experience and a heart for service, Anita Majstorovic stands as the Director of Services at JewishCare. Her illustrious career spans nearly thirty years in the Human Services sector, encompassing roles in nonprofit entities, the private sector, and the NSW government. At AFEA Care Services, Anita honed her skills starting as the Head of Service Delivery and later ascending to the General Manager of Operations. Her journey also saw her making notable strides as the Regional Executive Manager for NSW/QLD at Claro Aged Care and Disability Services, and thereafter as their Head of Service Delivery. Earlier roles as the Regional Manager at Sylvanvale and the Senior Operations Manager at Royal Rehab further underscore her vast expertise.
At JewishCare, Anita's deep knowledge of Mental Health, NDIS, and Aged Care is invaluable. Her passion for community betterment and steadfast commitment to nonprofit ideals align seamlessly with JewishCare's mission, making her an instrumental figure in the organisation's future.
To contact Anita, please email a.majstorovic@jewishcare.com.au
Miriam Wyzenbeek
Chief Mental Health Development Officer
Miriam Wyzenbeek is an endorsed clinical & forensic psychologist with a strong background in developing and implementing mental health/wellbeing strategies, initiatives and services. Miriam is now leading the mental health division as the Chief Mental Health Development Officer at JewishCare.
Miriam's career has been driven by a commitment to addressing the contemporary mental health/wellbeing challenges faced by individuals, workplaces and the broader community. She is experienced in using research and data to develop, implement and monitor programs and services targeting the promotion, protection, and support of positive mental health/wellbeing.
During her career, Miriam has collaborated with a diverse range of organisations to establish sustainable mental health/wellbeing strategies and services. Notably, as the Wellbeing Manager with the Law Society of NSW, Miriam played a key role in designing and implementing the Law Society's Mental Health and Wellbeing Framework and related initiatives.
Miriam's professional background also extends to her work as a senior clinical and forensic psychologist across both public and private service delivery settings and her work as an expert witness. She also has experience working in professional regulation (health and legal industries) and has been involved in teaching university-level psychology students.
Miriam is currently completing an MBA, aiming to combine her psychological insights with a strong foundation in business acumen.
To contact Miriam, please email m.wyzenbeek@jewishcare.com.au
Organisation Chart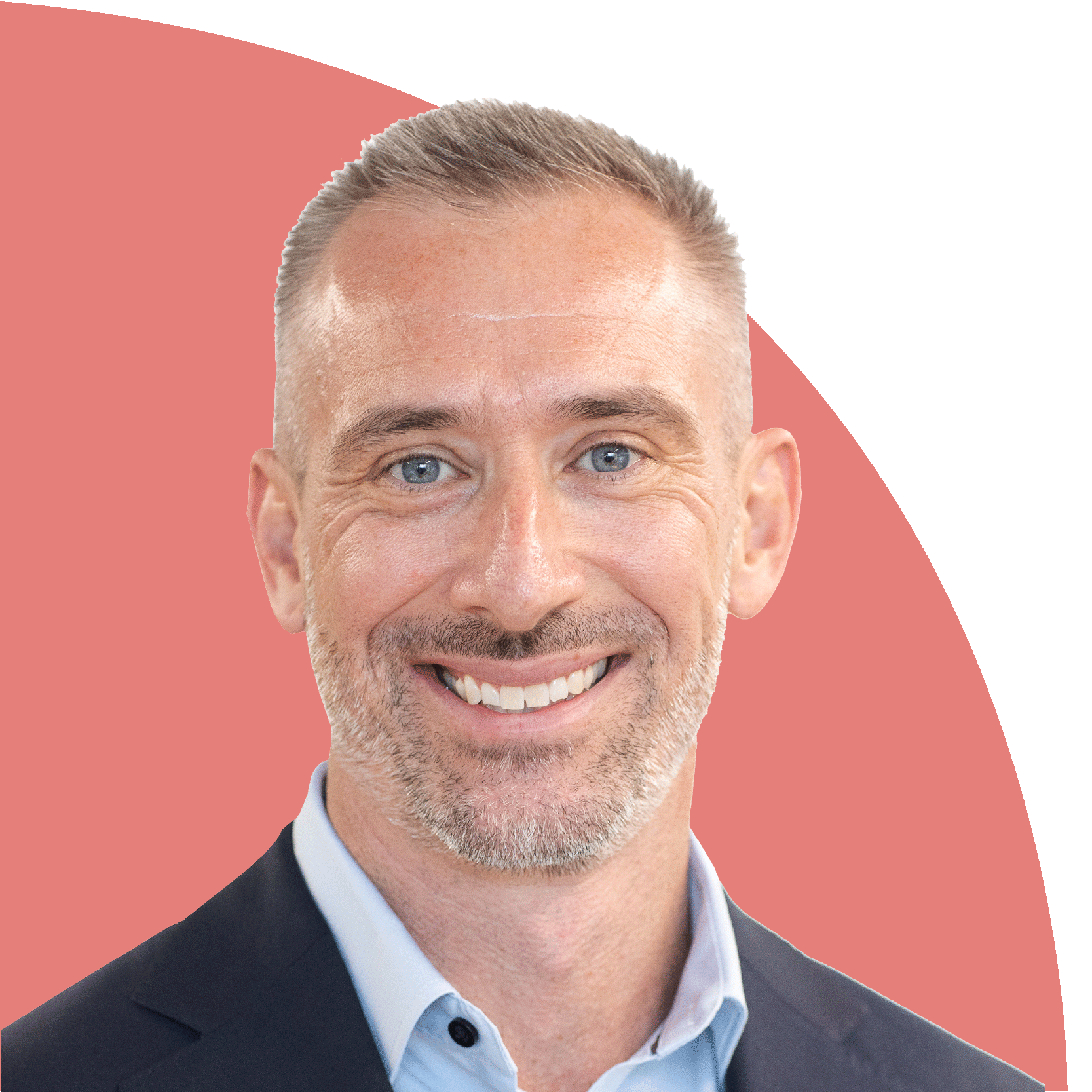 Gary Groves
Chief Executive Officer
Maggie Chan
Group Executive Assistant
Joint Operating Committee
Gary Groves CEO
JewishCareRob Orie CEO
Montefiore
Michael Gordon
Director of Financial Strategy and Transformation
Vacant Position
Chief Financial Officer
Emma Smith
Chief People & Culture Officer
Ben Hamlin
Director Quality, Compliance and Clinical Governance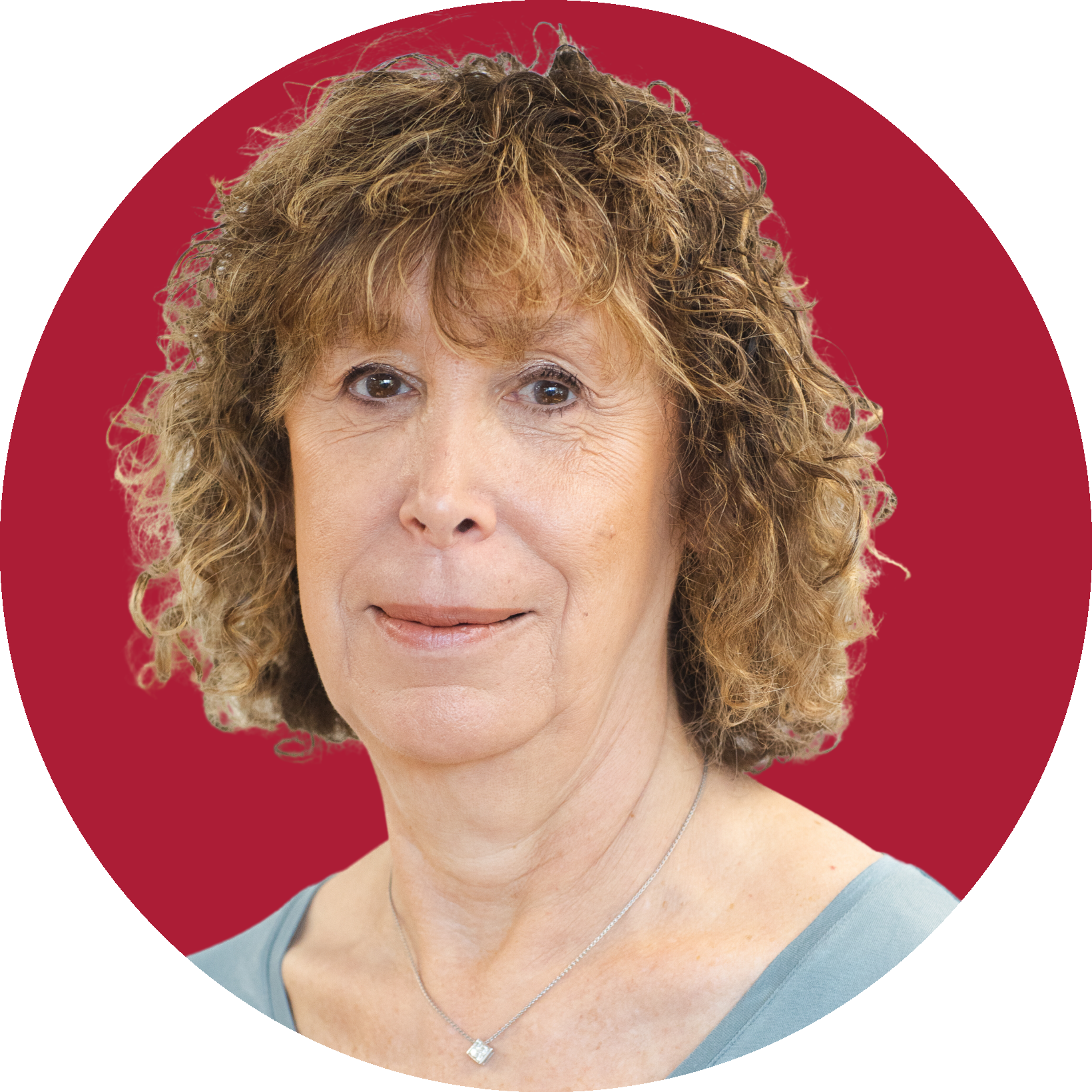 Dalit Tendler
Director, Communications & Engagement
Anita Majstorovic
Director of Services (NDIS, Aged Care & Community)
Miriam Wyzenbeek
Chief Mental Health Development Officer
Christina Caddy-Gold
Executive Manager The Burger Centre